Accessibility
Want to ensure that your webcasts and virtual events are accessible to everyone? CollaborateVideo's platform is WCAG 2.1 AA compliant with accessibility features that allow for a more inclusive experience.
Incorporating accessibility features makes your virtual events accessible to a wider range of individuals. Organizations require platforms that include and accommodate everyone… organizations need CollaborateVideo.
Closed Captions
Closed captions and transcripts assist people with hearing loss and participants in noisier environments
Benefits listeners who may not share the same native language as the speaker
Audio Descriptions
Audio descriptions provide additional information about the visual content for people with blindness or low vision
Keyboard Accessibility
Shortcut keys enable quick access to specific navigation elements of the webcast platform
User Technologies
Compatible with other assistive technologies like screen readers and voice recognition
Ability to switch language, audio preference, and video stream quality during a live broadcast
Language Options
Multiple spoken language options
Sign language options (ASL/QSL)
Simultaneous Interpretation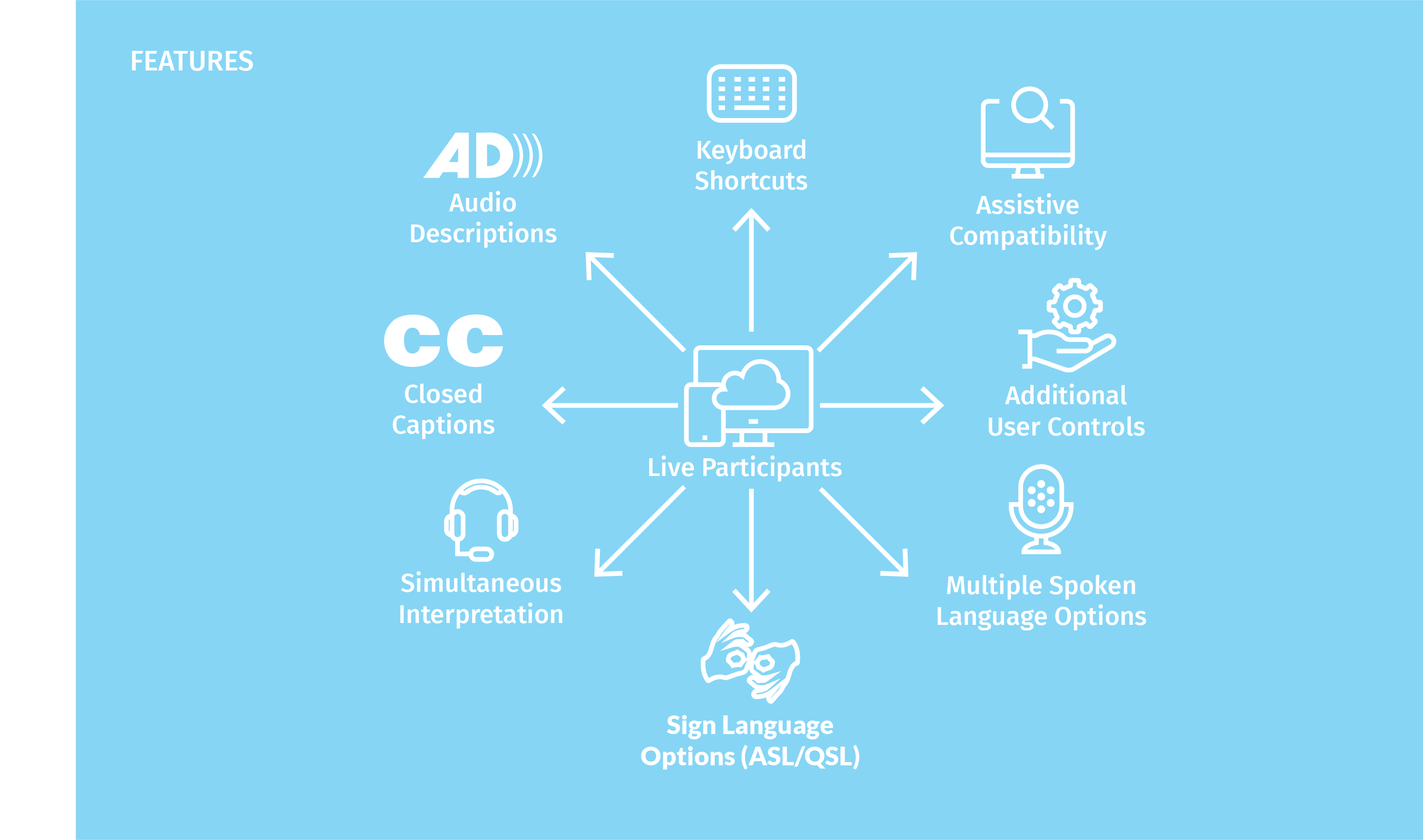 Contact us to help make your
webcasts more accessible!