AV Companies
Want to provide your clients with a more flexible live streaming solution? We want you to succeed! Let us handle the backend so you can focus on servicing your loyal customers.
CollaborateVideo's platform is a white label product designed to strengthen your relationships with your customers. Together, we can meet all of your clients' live streaming needs.
Event Setup
Online registration system with calendar invites and email reminders
Pre-event testing and live event real-time technical support
Access control mechanisms such as 2-factor verification
Accessibility options (closed captions and ASL)
Audience engagement features (chat, Q&A, polling, voting, and surveys)
Customizations
Tailoring the event website and live streaming player to meet your unique requirements
Client and sponsor branding
Presentation of event details like agendas, biographies, and breakout rooms
Full suite of editable elements (registration fields, navigation buttons, graphic backgrounds, and links to related websites)
Ability to link to third-party apps
Simple Pricing
One price regardless of the number of participants
Whether 500 or 5,000, the price remains the same with NO overage fees
The only variable is the virtual event's length
Accessibility & Analytics
Certified WCAG 2.1 AA compliant
Accessibility features such as closed captions and ASL
Fully controllable via keyboard with screen reader compliance
Reporting that includes registration data, audience breakdowns by language, audio, and accessibility feature, as well as attendance, viewership, and engagement stats
"CollaborateVideo's products and the customizability of their platform allow us take on very unique projects and partners in the audio-visual market.  Baldwin has worked with CollaborateVideo for over a decade now because they always go above and beyond with their technology, attention to detail, and service!"

Alex Coon

General Manager at Baldwin Audio/Visual Solutions

"CollaborateVideo provided the live stream for our client's AGM and supported us throughout all project phases including the planning, testing, and most importantly the live delivery. Absolute stellar support!"

James Haldane

at YES Audio Visual Inc.

With over 25 years of live streaming experience, we've worked with a broad range of clients and in various settings. We use proven processes and trusted technologies to minimize risk and know how to tackle situations when they arise. Services are available in English, French, Spanish, and other languages upon request.
CollaborateVideo's Platform
Client and event branded website
Advance or same-day registration with controlled access and two-factor authentication
Branded and configured features including:

Q&A, chat, polling, and voting
Real-time captions
ASL and LSQ (in separate window)
Resources (links to documents and websites)
Simultaneous interpretation

Live technical support services for:

Closed captioning (EN/FR)
Simultaneous audio interpretation (EN/FR)
ASL and LSQ (EN/FR)
Event producer and remote participants
Analytics reporting system

Strictly streaming services (to third-party platforms only)
Post-production services including:

Audio and video editing
Closed captioning
Transcription
Archive packaging
Hosting
Consulting & Support Services
We work with companies to establish their own live streaming infrastructure in support of enterprise-level collaboration and hybrid training
Requirements definition based on the objectives, available resources, and restraints
We develop and present the vision and share this with stakeholders for consensus
Based on the requirements, we formulate video distribution system design options with estimated costs for approval
Our project management and technical expertise teams work with the implementation team to procure, install and support the system's configuration
Using software tools, we fully test the implementation against the defined requirements as well as additional stress testing
Ongoing technical support with diagnostics and troubleshooting
Feature requests and custom builds
A selection of our AV clients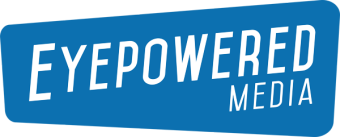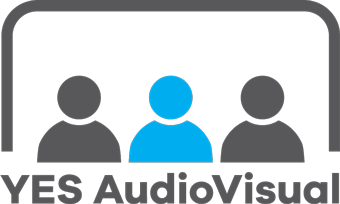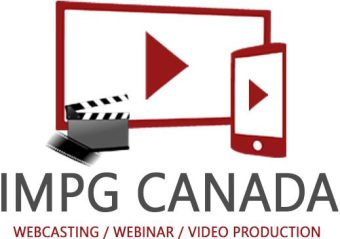 Contact us to help take your service offering to the next level!