Enterprise Streaming
Do you keep having to apologize for streaming glitches due to network firewalls? Manage high-bandwidth webcasts for your government department or enterprise without gateway congestion!
With everyone meeting online today, organizations expect stable, hi-resolution video and audio streams. Of course, most of this traffic has to go through your network firewall.
No Gateway Congestion
CollaborateVideo's technology enables the redistribution of video streams within the organization's network by:
Bringing a single stream through the gateway and then redistributing it internally so capacity is never reached
As more users access the feed, the connection won't suffer from the added bandwidth
Infrastructure Integration
CollaborateVideo has over 25 years of experience working within organizational IT infrastructures and can provide:
Desired standards-based video solutions that won't break things
Proven and inexpensive solutions that combine video distribution hubs with an intelligent browser-based platform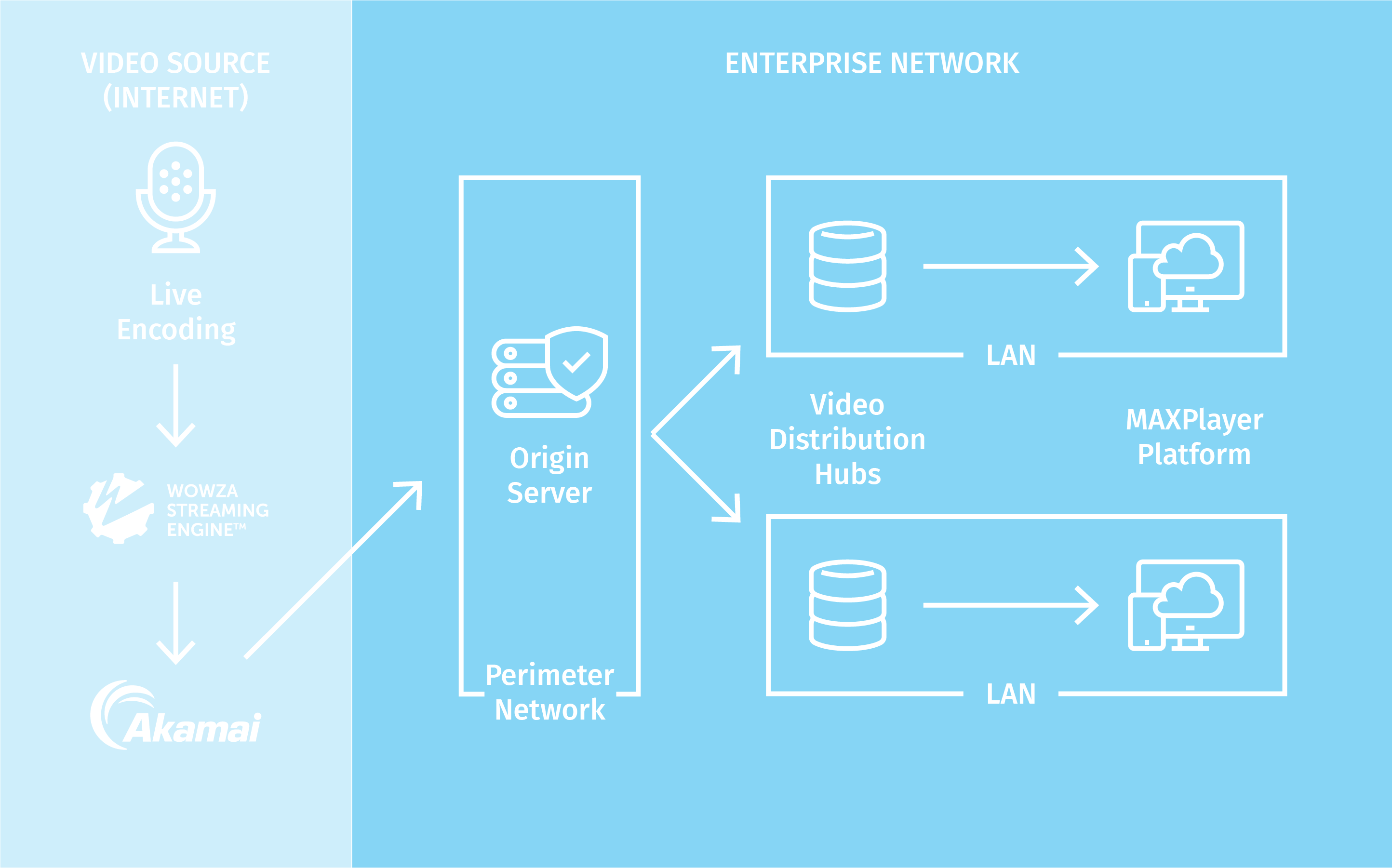 Contact us to help get rid of the glitches and gateway congestion!