CollaborateVideo Launches Exciting Brand Refresh: Webcasting for All!
August 25 2023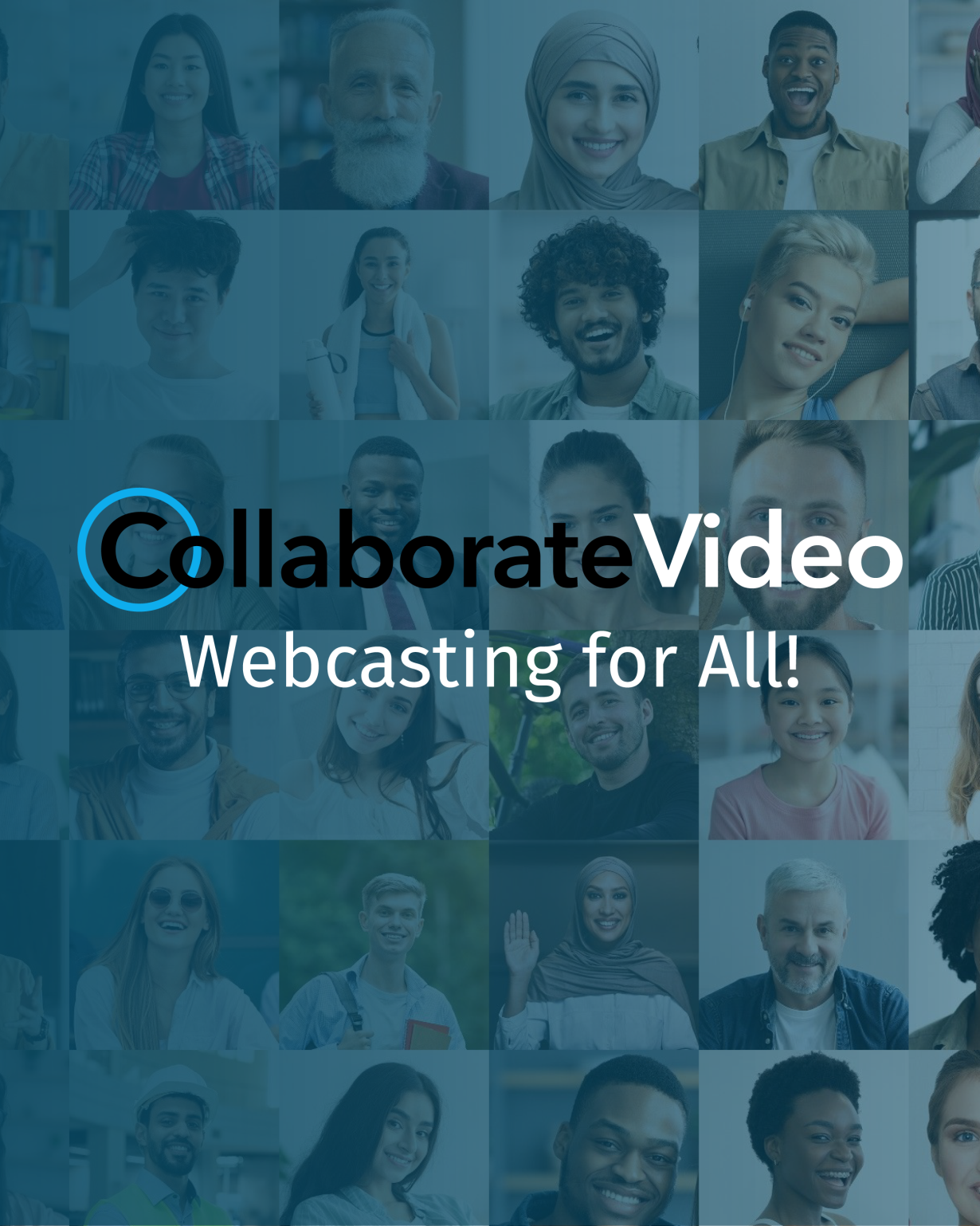 FOR IMMEDIATE RELEASE
Contact: Rick.Valois@collaboratevideo.com
Ottawa, August 25, 2023 – Local webcasting solutions company CollaborateVideo is proud to announce its brand refresh to better serve our customers in the public, private, and audio-visual company spaces. With a long history of webcasting software innovation, CollaborateVideo is staying relevant in an ever-changing landscape where organizations rely on quality streaming solutions.
From online town halls and shareholder presentations to hybrid events that bridge remote and in-person audiences, CollaborateVideo's solution set has you covered! Our brand refresh is a strategic move to enhance our presence, engage our customers in new and meaningful ways, and set the stage for an exciting future. As technology continues to create connections and break boundaries, organizations need a robust and reliable platform with measurable benefits.
CollaborateVideo aims to ensure that hybrid and virtual events are for everyone by incorporating accessibility features, leveraging powerful and scalable group collaboration options, as well as eliminating bandwidth constraints and network firewall issues. To learn more about how we can help transform your events into experiences, visit our new website: https://collaboratevideo.com.
As a boutique technology services company, our team can take on any live virtual or hybrid event with a responsive and nimble approach. So, what would you like to collaborate on?
About CollaborateVideo:
Since 1997, the founders of CollaborateVideo have been pioneering streaming technology and created a content distribution service and player software to deal with bandwidth availability constraints. In response to evolving client needs and technology, our software and services have expanded in scope and functionality over time. Today, the CollaborateVideo platform supports thousands of colleagues and their projects in both the private and public sectors.
Get in touch with the team at CollaborateVideo today!
Social Channels:
Facebook: CollaborateVideo
Instagram: @CollaborateVideo
LinkedIn: CollaborateVideo