Elevate Your Events With CollaborateVideo's Webcasting
August 28 2023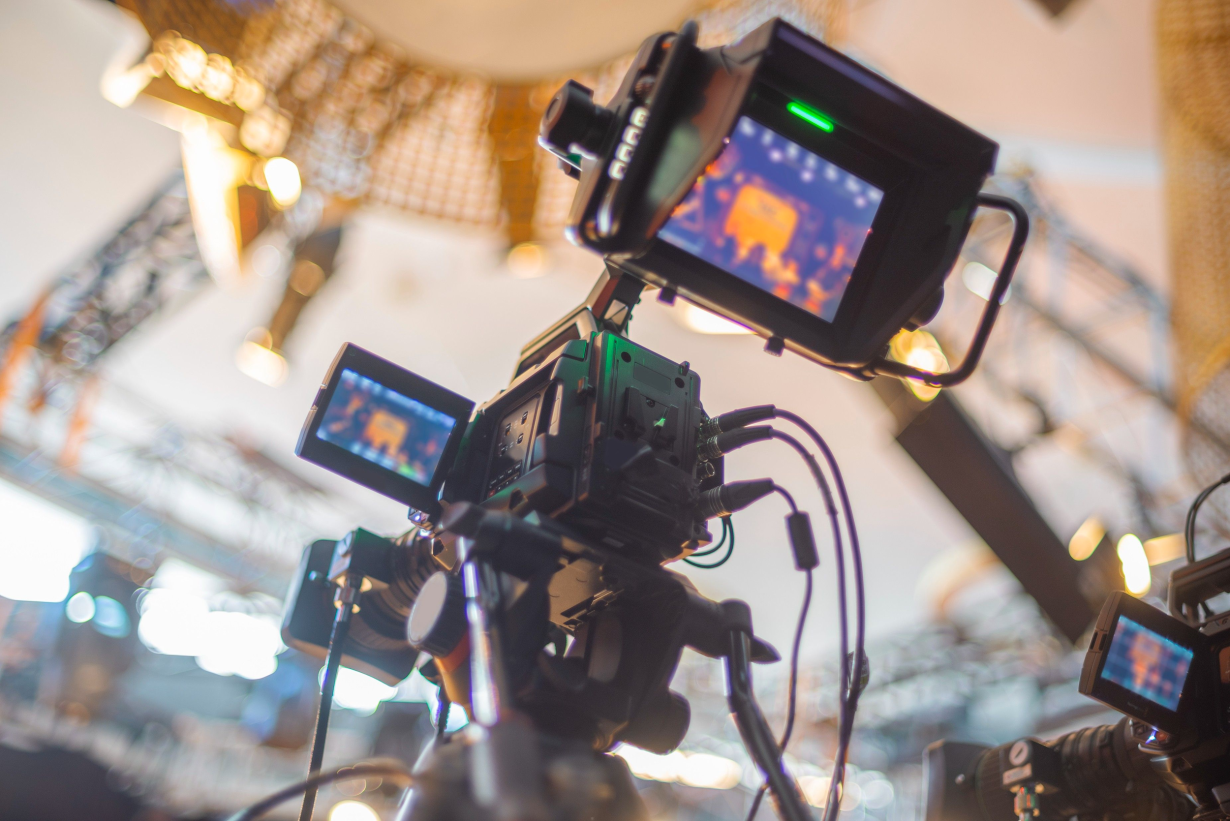 In today's fast-paced world, successful events require more than just a physical presence. Whether it's a corporate seminar, town hall meeting, product launch, or industry conference, the power and reach of webcasting are undeniable. Not all webcasting solutions are created equal though, so here's why CollaborateVideo should be your go-to partner!
Empowering Your Vision & Brand
At CollaborateVideo, we're not just another webcasting service provider. We are your partner in delivering exceptional virtual experiences!
Tailored Experience
You and your clients deserve to shine! Our solutions allow you to customize every aspect of the event website and live streaming player, ensuring that the visual identity and messaging align with your brand guidelines. From colour schemes to graphics, every detail is meticulously designed to resonate with your audience.
Comprehensive Event Setup
Hosting an event involves intricate planning. Our services simplify the process with an integrated online registration system for a seamless experience. Pre-event testing and real-time technical support ensure smooth streaming, leaving you free to focus on content delivery.
Engagement That Counts
Our platform boasts a suite of interactive engagement features such as live chat, Q&A sessions, polling, voting, and surveys to keep your audience engaged. Let voices be heard and foster meaningful interactions, all while collecting valuable insights for future improvements. Our platform also allows you to seamlessly integrate third-party applications, providing your audience with the tools they already use!
Unmatched Accessibility
Accessibility is at the core of any successful event. That's why our webcasting solutions are designed with accessibility in mind. Closed captions, simultaneous interpretation, as well as sign language options make your content comprehensible to a wider audience. Our player is WCAG 2.1 AA certified, ensuring that everyone can engage effortlessly.
Detailed Analytics
Producing and delivering a client's event isn't just about the content. Our reporting provides in-depth insights, from registration data to audience demographics and engagement stats. Measure attendance, viewership, and the impact of accessibility features, empowering you to refine your strategies for future events.
What Sets CollaborateVideo's Webcasting Apart:
| | | |
| --- | --- | --- |
| Feature-rich event setups and experiences include: | Webcast delivery supported by Akamai's content distribution network capable of: | Customized content and event analytics in addition to: |
| Branded website creation | Unlimited webcast participants | Selectable language, video, and audio settings |
| Attendee registration | Hybrid event designs with venue-based streams | Participant navigation & engagement options |
| Secure access and authentication | Adaptive bitrate streams with fail-safe redundancy | Real-time event support |
| Language and accessibility configuration | Internal network distribution | Advanced analytics reporting (real-time and post-event) |
| Audience engagement options | | |
From customizable branding to cutting-edge accessibility features and insightful analytics, our webcasting solutions empower you to create events that resonate with your clients and their audiences in powerful ways. Create an experience tailored to your client's specific needs with CollaborateVideo!
Every event is unique, so say goodbye to cookie-cutter webcasts. At CollaborateVideo, we offer maximum flexibility with our intuitive and user-friendly platform! Contact us today to learn more about our accessible, engaging, and impactful webcasting solutions.